AppMinute 218 has an extended conversation with Rudy Prince, CEO of Callvine, a new mobile conferencing and conversation service that runs on both iOS and Macintosh. Sorry our audio quality isn't as good as usual. Rudy was using Callvine HD to record both sides of our talk, and the result is somewhat disappointing. Nemo will discuss this with Rudy for future conference and talk session recordings.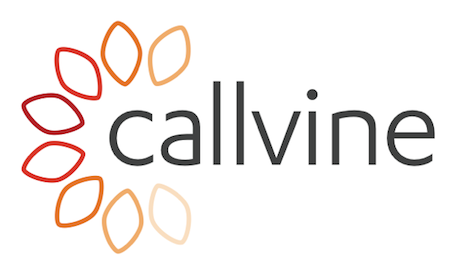 Callvine has both free and paid options. Listen to Rudy's description, then visit the company's web site for complete details and pricing. The possibilities are tremendous, and Callvine is versatile and full-featured.
Below are three screen grabs Rudy provided to give us a sense of what is possible: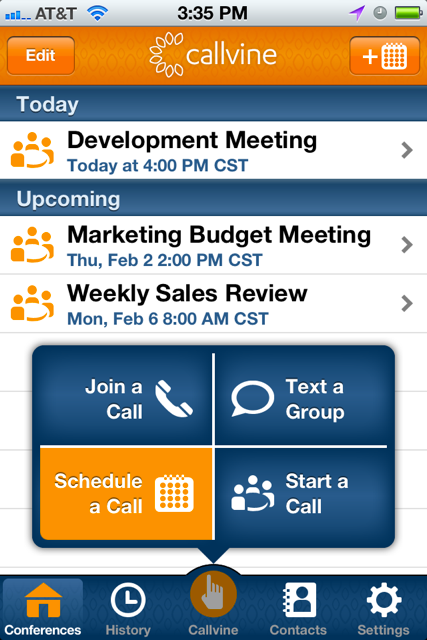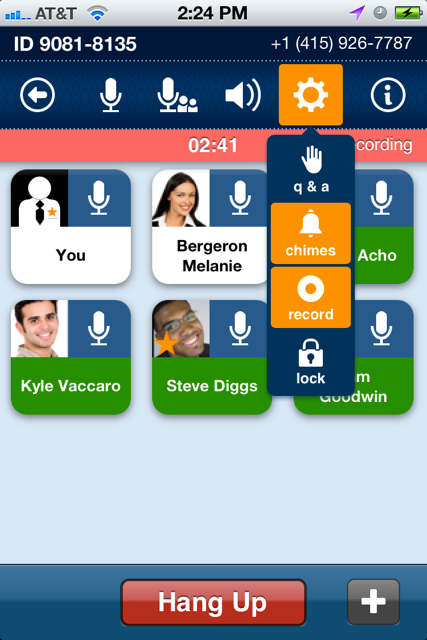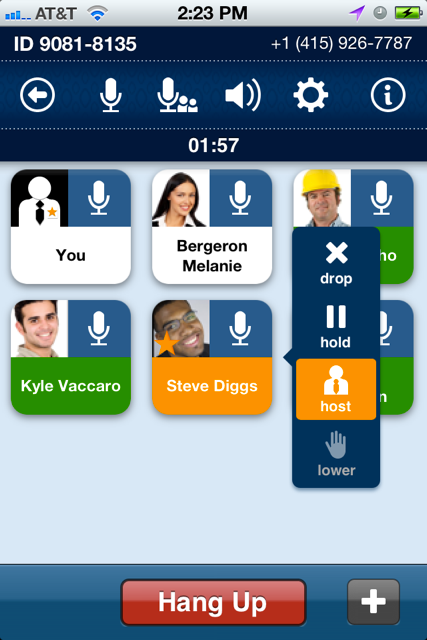 Thanks for listening to AppMinute. Please subscribe, and tell your AppPals.