Download and listen here, and subscribe to ALL the MyMac Podcasting Networks Show here
Sam Levin talks about Sonos and how well its technology and solutions work with Airplay
Link:
Sonos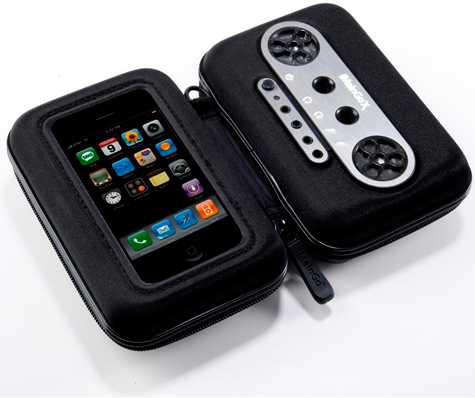 Download the show here, and subscribe to ALL the MyMac Podcasting Network show here
Sam looks at the iMainGo X Ultra Portable Speakers. It may be small, but with its advanced electronics, iMainGo X can flood a room with sound. Protect and enjoy your iPod, iPhone, MP3 player, or other device wherever you may roam.
Link: iMainGo

Download here to listen, and subscribe for FREE here in iTunes
Sam Levin looks at the iHome iHM79 Portable Multimedia Speakers.
The iHM79 is the perfect stereo speaker system for your iPod, iPhone, iPad, Macbook or any Laptop and MP3 player. These compact speakers attach magnetically in a capsule shape for ultimate portability, then separate and extend for surprisingly big stereo sound that must be heard to be believed.
Link:
iHome