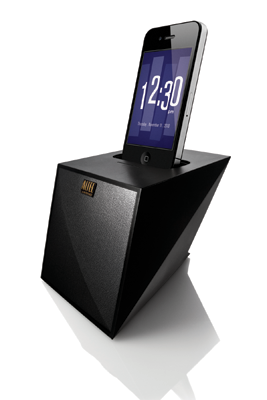 Listen to the show here, and subscribe FREE in iTunes
Sam looks at the Octiv Mini Speaker from Altec Lansing
Simultaneously charge and enjoy your iPhone or iPod in just about any room that has a few inches of space: kitchen, bedroom, office – even a dorm room. The Octiv Mini is a fun and functional alternative to a standard charger. With minimal space required, you can play your tunes with the clear powerful sound you expect from Altec Lansing. Download the free Alarm Rock app for added functionality.
Price: $49.95
Website:  http://www.alteclansing.com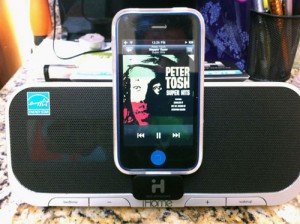 iHome's first 'app-enhanced' speaker dock for the iPhone OS that combines an interactive app with a dedicated bedside alarm clock.
In a nutshell, this clock speaker is what I deem a 'clock dock on steroids'. I plugged my iPhone 3GS in and fired up the free companion iHome + Sleep App which is the heart of the iA5 speaker system.
Note: You do not need an iPhone to use the iA5, one can plug an iPod into it and enjoy the speaker system (they are clear and clean sounding). You can set up to 18 software alarms with Home + Sleep App. You can even listen to radio when using the iHome+Radio App or any other radio App (Pandora, Spark.. etc). Listen to the audio for my first hand observations.