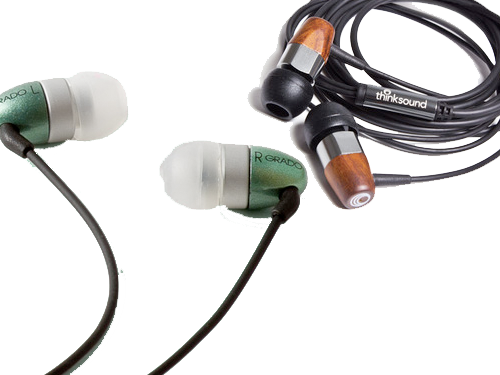 Download & Listen here
Subscribe in iTunes right here!
Nemo gets excited about the best in-ear headphones in the world. Spend $400 for GR10 from Grado Labs, or spend $100 for MS01 from Thinksound. Is there really a four hundred percent improvement of the one over the other? Listen and find out. Then put on your own headphones and start moving to your favorite tracks.
Our January AppMinute podcasts are sponsored by Rogue Amoeba Software. Check out Audio Hijack Pro, Fission, and their other audio software here.
MS01 In-Ear Monitors
Thinksound
$100
GR10 In-Ear Headphones
Grado Labs
$399