iPad Secrets by Darren Murph from Wiley Publishers — $30 US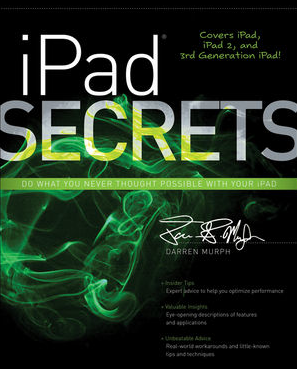 iPad the missing manual 4th Edition by J. D. Biersdorfer from O'Reilly Publishers — $25 US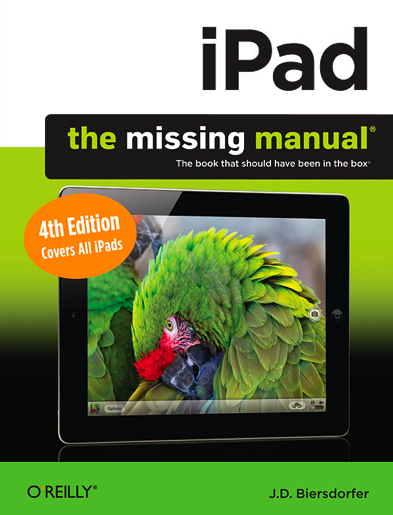 Author Darren Murph tells AppMinute about creating his exceptional book:
I'll start by confessing that writing a book about technology is a very interesting challenge. I've been publishing articles online for over five years in this space, but constructing a book feels very different. In fact, the majority of the book is filled with secrets, tips and tricks that I learned from publishing online. As you well know, as soon as something is discovered in the technological realm, it's publishing online within seconds.
But, the real challenge was separating the noise from the gems. The average person doesn't have the time, willpower or interest to rummage through forums and message boards for weeks on end looking for ways to best use their iPad, and moreover, it's tough to know exactly what to search for if you have no set goal in mind. My hope here is that this book will act as a repository, holding the best information out there in a single, easily accessible place, and perhaps entertaining readers all the while.
The book starts with a bit of backstory, catering to those who may purchase the book before actually deciding on an iPad, but more advanced users can hop around chapters at will to find what they're looking for. Everything from productivity-boosting tips to suggestions on making the most from AirPlay are in here, as well as dozens of pages on the apps and accessories I recommend most.
Also, I'm really hoping new iPad owners who aren't really self-proclaimed experts pick up this book; my underlying goal here is to make experts out of every iPad owner. Because, really, isn't that a world that we all want to live in?