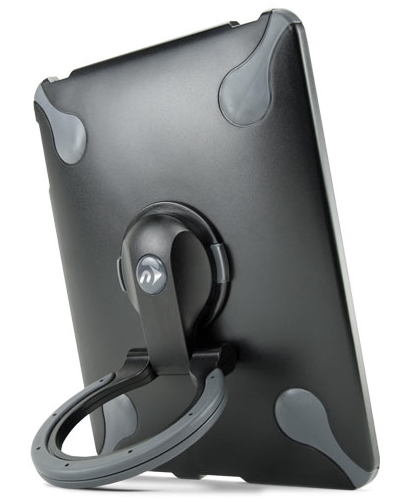 NewerTech GripStand
Nemo takes us to Los Angeles with an iPad; to Austin, Texas, with an iPod touch; and to Chicago with an iPod Classic. He gives recommendations for Wi-Fi versus 3G iPads, Internet in hotels, in-ear headphones, a portable USB charger, and a portable speaker+case+charger.
Whichever model of portable technology you use, put it into a durable, versatile protective case. This is essential when traveling.
Thanks for listening to AppMinute. Please subscribe, and tell your AppPals.