Download the show here
Subscribe in iTunes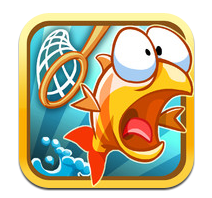 What happened to Nemo?
Mark Greentree and Scott Willsey take 10 minutes to talk about their 10 favorite apps for iOS.
Scott can be found via the Pocket Sized Podcast on the Stoplight network and also on Twitter with username: @pocketpodcast
Mark can be found at www.markgreentree.com and can also be found on Twitter with username: https://twitter.com/mark_greentree
Thanks for listening to AppMinute. Spread the word to all your AppPals.